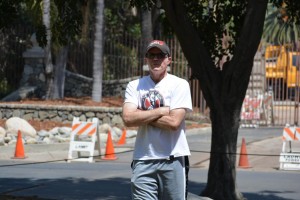 The Summer 2014 Whole Life Challenge is in full swing and I could not be more excited Somehow, based on word of mouth and a barrage of mentions on my Facebook page, I accumulated a team of about 30 people !  It sort of blows me away really.  A few of them did it with me over the winter and a few are new real life friends and or co-workers who signed up.  The rest are friends of friends and truth be told there are a few who I have no idea how they found out about our little rag-tag group.
I am proud of each of them. I know they think they are getting a lot of support  and inspiration from me. But what they don't know, is that being in this position, a position of motivator, of someone who is looked up to for guidance, well that's not a position I could have ever imagined myself being in just s few short months ago.
I have already blathered on enough about how The Challenge changed and possibly helped save my life, so now I just want to talk about my team.
I was honored to be able to be part of the baseline workout for my wife, a second time participant,  and 4 others, all of whom are rookies.  These people came out and rocked it. Besides Agnes, there was Sabrina, who, from what I understand does spinning and other fitness things.  Poor girl showed up having had a tattoo done earlier in the week and had one arm all sore and as a result could not do any upper body stuff.  When it came time to alternate between push-ups and squats, it was all squats and I am willing to bet her thighs were wide awake this morning !  The rest of my little group of novices, Mike, Violetta and Courtney, had no real idea what they were getting into and I am sure the two minute set they had to do of running, push-ups, squats, sit-ups and more running, seemed like 20 minutes each, but each of them pushed it to the end.  I acknowledge that I have been a bit of an inspiration to people due to my successes in the past two challenges, but there is no way that could compare to how inspirational it was for me to see these guys give it all they had.  They all CRUSHED it.
Oh and before I forget. My rock star wife actually beat her final score from the last challenge by about 15% !!!!!  I myself scored lower on this base line than I did on my final workout 2 months ago. !
Since then our page has been on fire with people sharing recipes and ideas, photos, links and support.  It had sort of taken on a life of it's own and I am proud and humbled to even be a part of it.  I of course have some physical goals that I would like to accomplish, but if all I get out of this one is the interaction with these wonderful people and the honor of being their friend and in some ways, their mentors.
The Whole Life Challenge is for sure one of the best things I have ever done for myself. !